Click through our gallery here but don't forget to read the description below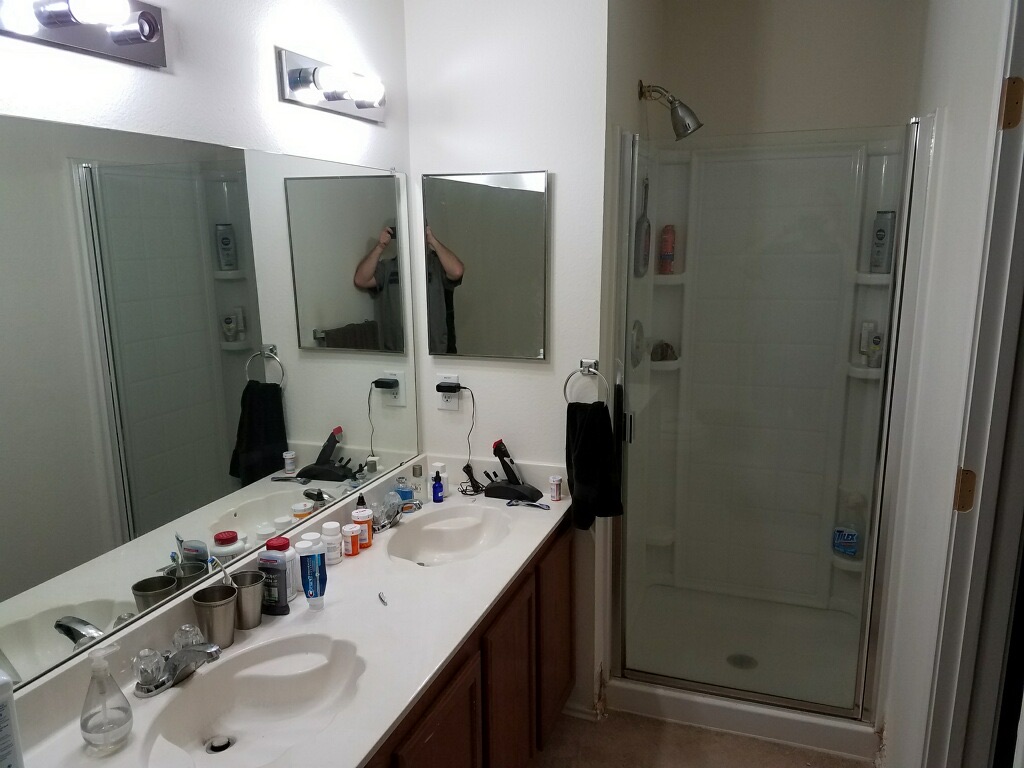 Before
After his shower started leaking this bachelor decided it was time to get the contemporary bathroom he had always wanted. He was content with the layout but was tired of the cheap fixtures and finishes. Ideally he wanted something simple, clean, and a bit more masculine.
The Solution
Large format 2' x 3' porcelain tiles with a concrete look and a tiny grout line of matching grout. This looks as close to a concrete shower as you can get, he loved it.

1' x 2' dark grey floors tile

Quartz counters in Dove White with Moen Genta facuets in Chrome on the vanity and in the shower.

New mirrors and rewiring for two vanity light fixtures. We also added a light above the shower and bathtub to brighten up the space.

The vanity was built in house by GR&D. It is made of a combination of solid cherry and cherry plywood and finished off with contemporary brushed nickel finger pulls.
Location: Frisco, TX