Click through our gallery here but don't forget to read the description below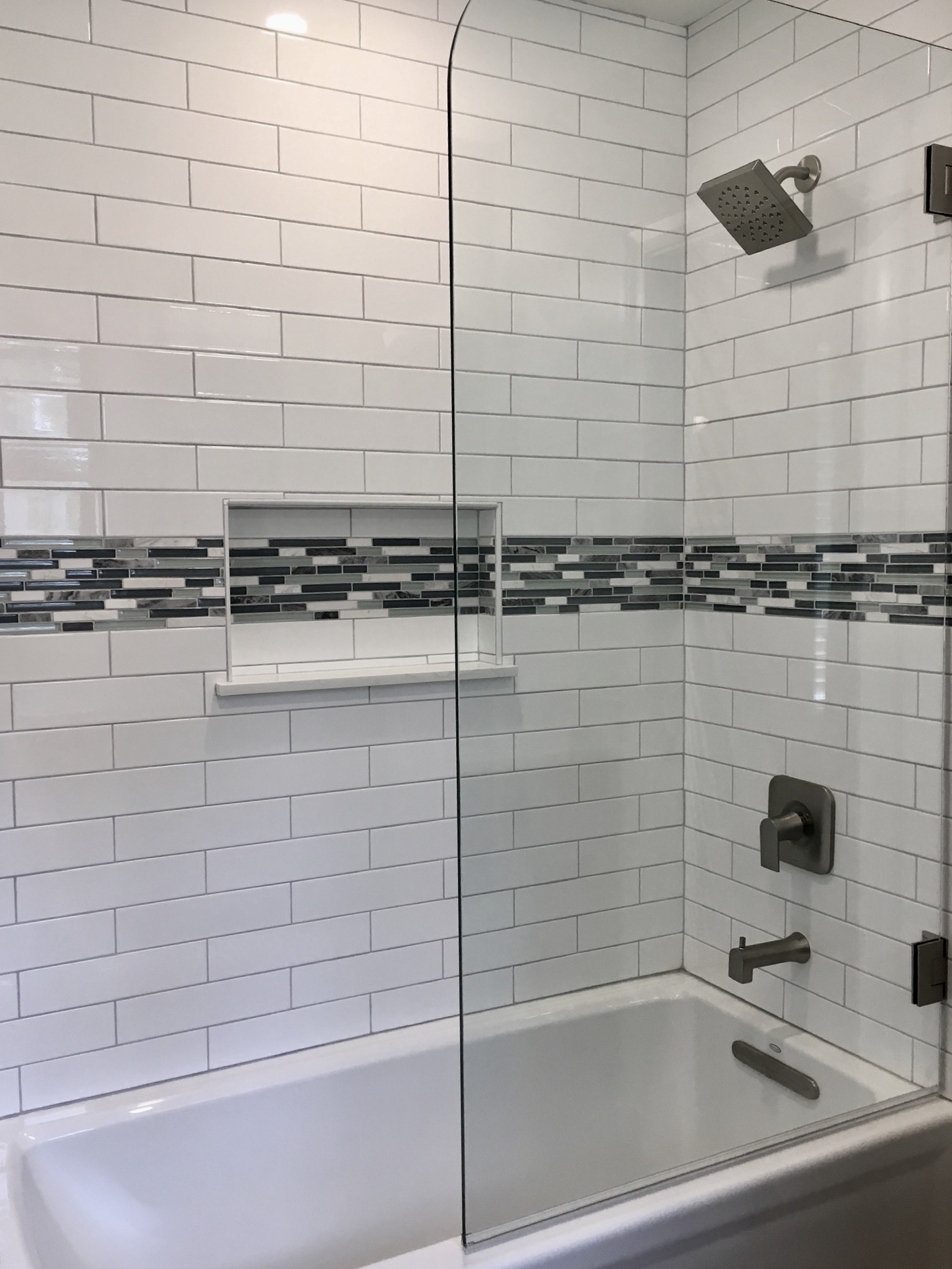 The bathroom to avoid
Times have changed in 40 years but this bathroom never did. The problems this young couple had with this jack and jill bathroom can be summed up in one word, "cramped"; drop down ceilings, lots of swinging doors, a shower that could double as a bomb shelter, and (believe it or not) too much storage. In addition to upgrading all of the finishes and opening up the space, this husband and wife wanted to add a tub should they have kids in the future.
Moving the toilet was straight forward, expensive, but straight forward. Coming up with solution for the tub was a more difficult since the current bathroom wasn't designed around it; a tub long enough for the space would be too deep to leave room for the bathroom doors, a shorter tub left room for the doors but also left an awkward space between the tub and the opposing wall. The solution was measured in inches; by creating a wall of 2 x 3s (vs 2 x 4s) on the backside of the tub we were able to get enough space to fit a floor to ceiling cabinet. See below.
It was all down hill from there. Pocket doors would replace the current doors and free up swinging room and a hinged frameless glass door would ensure that the space still felt bright and open where a shower curtain would've closed it back up.
Location: North Dallas