Click through our gallery here but don't forget to read the description below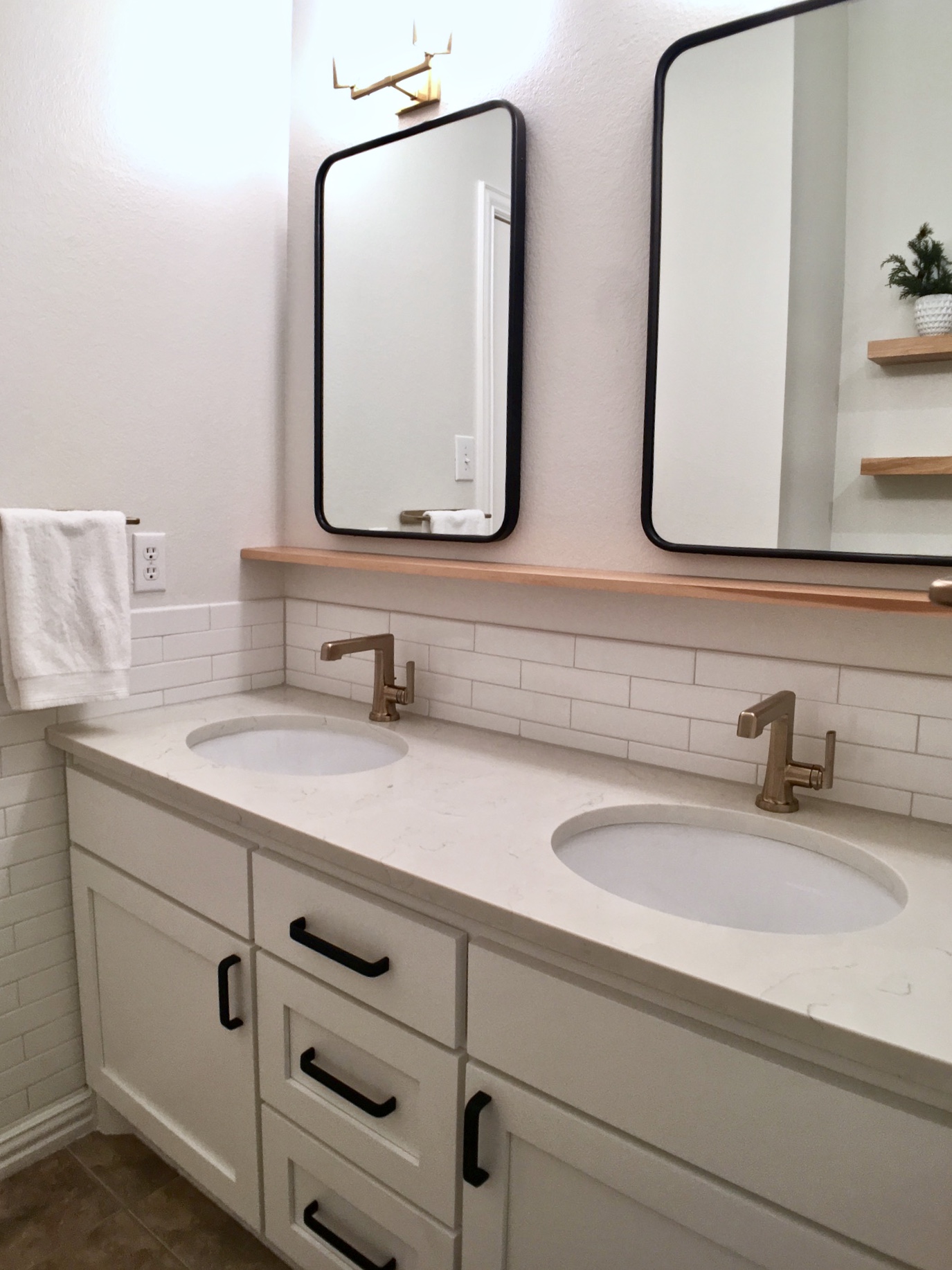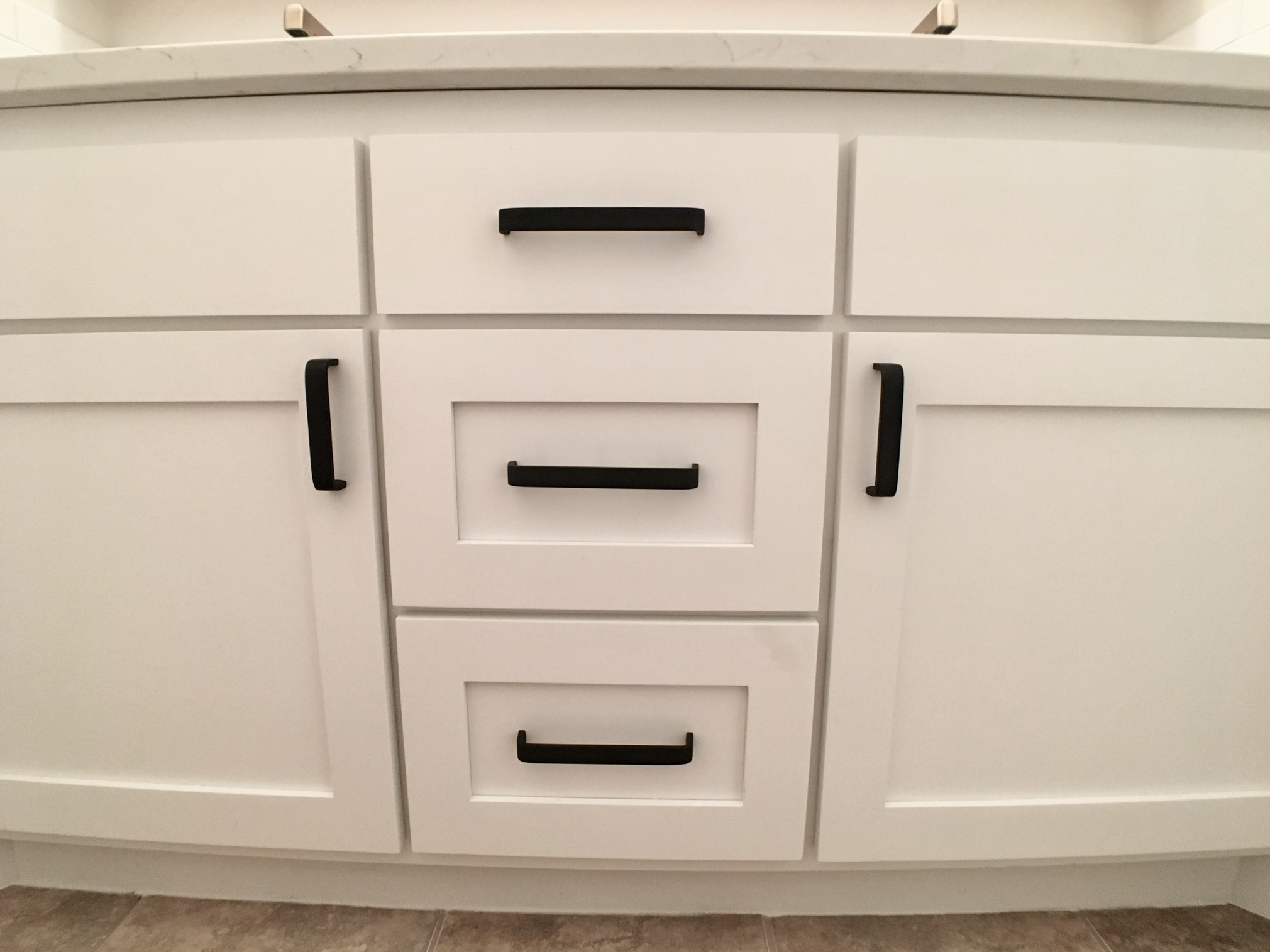 Before
For a family that frequently entertains and invites guests to stay, this bathroom was an eyesore. It lacked storage in the shower and counter, mom had no place to set necessities or even cute decorations and it was ugly. Among all the low grade builder finishes and scratched up tub, were seashell sinks -the piano-key necktie of the bathroom.
Our Remodel
After discussing various options with this couple we landed on these changes:
Gut the shower and tub. We would replace it with newer tub that was deeper and offered more bathing room though it encompassed the same space. White 2 x 8 subway tile would enclose the shower with 4 marble corner soap shelves to provide storage (they weren't interested in a soap niche). Plumbing fixtures would be Delta in "Brilliance Champagne Bronze."

A new white vanity with a quartz counter and Brizo faucets in "Brilliance Luxe Gold" to match the shower. We also wrapped the subway tile from the shower to be the back splash for the vanity. I love how this client picked the black handles and black mirrors, I think they fit right into this bathroom.

Extra storage and display space. One hickory shelf was added below the mirrors, this would give mom some space to put candles and cute things you want out the kids reach. Two floating hickory shelves were added above the toilet for decorating and storage, plus they warm the bathroom up a bit. The floating shelves are constructed out of hickory plywood, we fabricated them in-house.

We left the commode and flooring alone. The tile floor runs from the front door to the back door and is in every room but the bedrooms, it was a can of worms this client wasn't ready to open and that is totally understandable.
Location: Frisco, TX